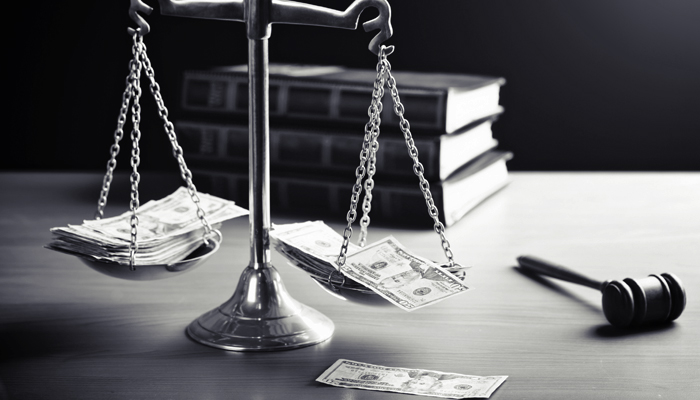 Earlier this month, I spent a few days in sunny Tucson, Arizona at the ABA Insurance Coverage Litigation Committee annual conference. Panels this year focused on a number of interesting topics, including important insurance coverage decisions in 2018 and a look ahead to 2019, allocation rules and considerations in major jurisdictions, the use of artificial intelligence in the industry, #MeToo and related issues, and addressing climate change.
Perhaps the most interesting panel I attended centered on trigger of coverage and related insurance issues for civil rights violations. The use of DNA evidence continues to exonerate falsely-convicted prisoners, and lawsuits brought by the wronged parties against the municipalities often follow. These suits have resulted in settlements and verdicts in the tens of millions of dollars.
The speakers used the real-life tragedy of a trio of African-American men coerced into false confessions in 1980 and the subsequent abuses against them to illustrate the nuanced arguments for and against insurance coverage. The three men were denied parole on several occasions until they were finally exonerated by DNA evidence in 2011; only one of the men lived to see that day. All suffered injuries and abuse from other prisoners during their incarcerations. A lawsuit detailing the extensive abuses and violations of their civil rights was then filed against the municipality. The city wisely hired coverage counsel to help locate and secure coverage from its older insurance policies.
The policies at issue are specialized non-standard law enforcement liability policies and the terms can vary greatly. This area of insurance was niche many years ago, and much of the insurers who sold policies decades ago are now insolvent. Therefore, triggering policies throughout the period of incarceration (over 30 years in the case study used) is crucial for municipalities needing to fund expensive settlements. Policyholders may argue that the violation of civil rights (an injury specifically covered under some of the policies) occurred during every policy period from the time the men were convicted until their deaths or exoneration, so all those policies are trigged. At minimum, policies in effect when specific acts occurred, such as improper denial of parole or an assault in prison, ought to provide coverage.
Insurers may counter that it was only the initial violation of civil rights that triggers a policy, and that subsequent insurers could not possibly have intended to insure against wrongful acts that at least some of the insureds already knew to have occurred. Insurers have also argued public policy defenses against allowing law enforcement officials to insure themselves against such egregious and potentially illegal conduct. The panelists engaged in a lively discussion and, while no conclusions were reached, I learned quite a bit about this important insurance issue and some of the unique policy language involved.
I left with a few takeaways. First, policyholders often benefit when engaging coverage counsel early in the process when facing new claims to at least investigate the possibility of insurance. Coverage counsel can also help locate lost insurance policies either themselves or by engaging experienced professionals. This is especially important for new or complicated losses where legitimate questions exist as to which policies and years of coverage may be triggered. Second, insurance continues to play a crucial role in compensating victims, but policyholders need to engage sophisticated legal professionals to secure it, as the insurers are prepared. Unfortunately, new instances of abuse continue to come to light across sports, youth programs, religions, and businesses.  While the emotional and physical damages suffered can never be undone, working to secure adequate settlement funds helps maintain the focus on compensating victims. Finally, the policy language really matters, something that attendees heard over and over again during the conference.