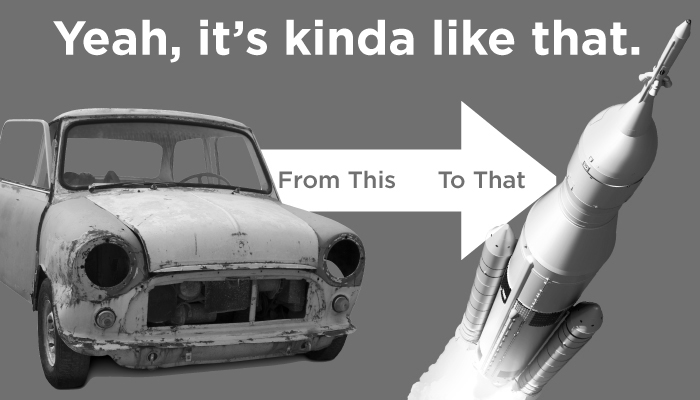 KCIC was privileged, over the summer, to win the business of a major asbestos defendant — one that had had a long-standing relationship with one of our competitors.
During their quarterly call with their defense counsel network last week, the managing counsel, responsible for the defense network, likened the sophistication of KCIC's Ligado Platform to "going from a jalopy to rocket ship". The rocket ship brings many advantages, including far better transparency and reporting on claims data, and better coordination with the defense network.
After the meeting, I went back to our offices and shared the compliment with our developers, who are responsible for writing and maintaining the code within The Ligado Platform. The newest member of our team whipped off the attached graphic by the time I returned to my desk! Just thought I'd share.
If any readers are planning to attend the DRI Conference in Las Vegas next week, look for theKCIC table and we'll give you a ride in our rocket ship!