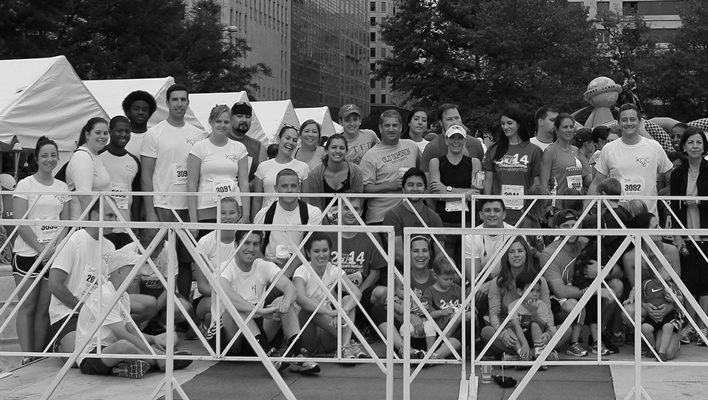 Recently, KCIC was honored to participate in the 2nd annual Children's National Medical Center's Race for Every Child 5K. We were thrilled to have more than 60 participants on our team this year, including many KCICers, as well as family and friends (for whom KCIC covered the registration fee). KCIC also sponsored a new post-race brunch at our office this year.
This is likely to be an annual event for us as part of our KCIC Cares initiative, which spurs us to seek out opportunities to give back to our community. Recent events include the Lawyers Have Heart 5K/10K and the D.C. Public School Beautification Program. Next month, we'll be participating in the Angel Tree program through the Prince George's Child Resource Center, providing local families with food and presents for the holidays.
As I have written previously, Children's National Medical Center means a great deal to me and my family, given the extremely high-quality and cutting-edge treatment that they provided to my youngest daughter almost immediately after she was born. This year we designated that all proceeds from our team go to the Neuroprotection Program at CNMC. The funds will support their research on treatments to protect brain function and repair brain injury stemming from traumatic injury at birth, their work to refine and improve the protocol to roll out to hospitals nationwide, and their efforts to train doctors across the country. I would also be happy to share more information about CNMC and the Neuroprotection Program if you are interested.