News
Proposed Solvent Scheme for Stronghold Insurance Company Limited
In a practice statement letter to its creditors dated August 28, Stronghold Insurance Company Limited announced its intent to pursue a solvent scheme of arrangement. The scheme would cover all business underwritten by Stronghold throughout its history, spanning from 1962 until Stronghold ceased writing new business in 1985. Stronghold wrote direct and reinsurance casualty business, much of it impacted by asbestos and environmental claims from US-based companies.
 
The letter further states Stronghold is unable to meet the minimum capital requirements under the new European Union Solvency II directive, and regulators have asked Stronghold to develop a plan to bring the run-off to a close. Various alternatives were considered, but Stronghold ultimately decided that a solvent scheme of arrangement was the preferred course of action. Stronghold plans to apply in October for permission to convene a meeting for a single class of creditors to vote on the scheme. If granted, the scheme vote could be held as early as December 2018. The final bar date is estimated for July 2019. For more information, please see the scheme website.
Please let us know if you have any questions regarding this notice or if you require assistance evaluating the scheme's impact on your coverage portfolio.
Just to be safe, hit subscribe
Never miss a post. Get Risky Business tips and insights delivered right to your inbox.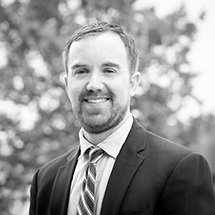 About Nicholas Sochurek
Nick Sochurek has extensive experience in leading complex insurance policy reviews and analysis for a variety of corporate policyholders using relational database technology.
Learn More About Nicholas