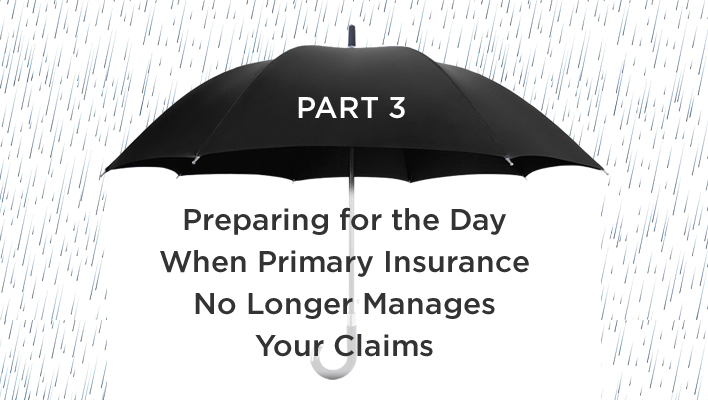 In Part 2 of this series, we looked at topics to discuss with NCC and your insurer as you work to get a better handle on your claims and trends — in preparation for the day when the insurer relinquishes control to you.
Now let's delve into documentation.
With your primary carrier paying most, if not all, of your liabilities for settlements and defense invoices, you may not think about what will happen when your primary policies exhaust. How will you know what's been paid — and when? How will you confirm for yourself that the exhaustion levels have, indeed, been met?
That's when you'll want your own documentation to fall back on. Here are some of the activities you want to be sure you're tracking:
Collect and keep any documentation to back up and track payments your carriers makes for the defense and settlements of your claims. Not only will you need to prove to your umbrella and excess carriers that they are triggered, you also will want to be sure you agree with the exhaustion levels your primary carrier is reporting.
Record the details of the payments your carriers are making, including date and amount paid, and who or what is being paid. For example, you will want to know what claimant or invoices the insurer is paying. You also will want to collect copies of checks or a loss run from your insurers.
As you receive the payment documentation, calculate and track the exhaustion against the policies. This will allow you to fully anticipate when the primary carriers are nearly exhausted, and ensure your records match your insurers' — even before the insurers determine they are exhausted and stop paying.
In our next post, we'll look at what will be handed off to you to control once primary exhausts: managing local counsel networks; reviewing and paying invoices; coordinating, negotiating, approving, and paying settlements; and reporting.
How do you document and track such activities? Are you prepared for the day when your primary policies exhaust?