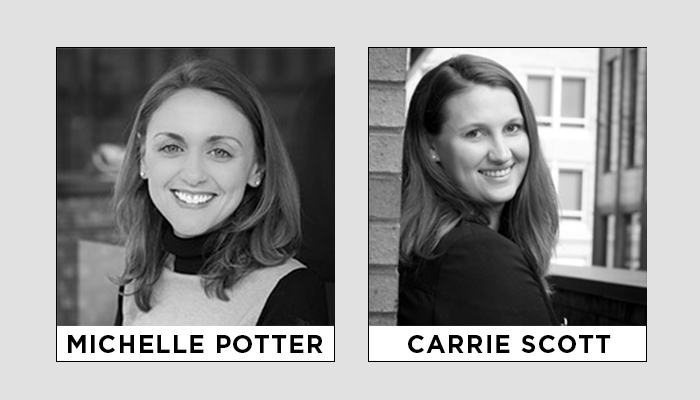 I am very pleased to share news of two promotions here at KCIC: Michelle Potter and Carrie Scott each have been elevated to Vice President.
About Michelle
Michelle's work with our clients on mass tort-related matters, particularly in relation to asbestos, has transformed how they manage their product liabilities — especially in the context of claims administration, coverage analysis and dispute resolution.
In her new role, Michelle will continue to oversee consulting teams, client relationships, and the development of KCIC's claims administration and product liability services. As part of the leadership team, she also will help KCIC grow and evolve by continuing to exemplify our corporate values, diversifying our product offerings, and increasing the richness of our employee experience.
Michelle joined KCIC in 2010 and has more than 15 years of experience providing accounting- and financial-related consulting services to corporations and their legal counsel on a variety of insurance-related issues. She holds a bachelor's degree in economics from The College of William and Mary.
About Carrie
Carrie possesses a combination of technical expertise, litigation-related skills, and knowledge of the complex claims environment. Her work to build and optimize our Ligado Platform has transformed how our clients manage their large and complicated product liabilities — delivering greater efficiency, security and insights.
In her new role, Carrie will continue leading the development and maintenance of KCIC technology and our Ligado Platform products, as well as oversee KCIC clients in the management of their product liabilities.
Carrie joined KCIC in 2006 and has more than 15 years in deploying technology to manage and maximize data for corporations. She holds two bachelor's degrees — in computer science and economics — from Tufts University, as well as two master's degrees in business administration and information technology systems, both from Johns Hopkins University.
If you have the opportunity, please extend your congratulations to both these valued members of the KCIC team.